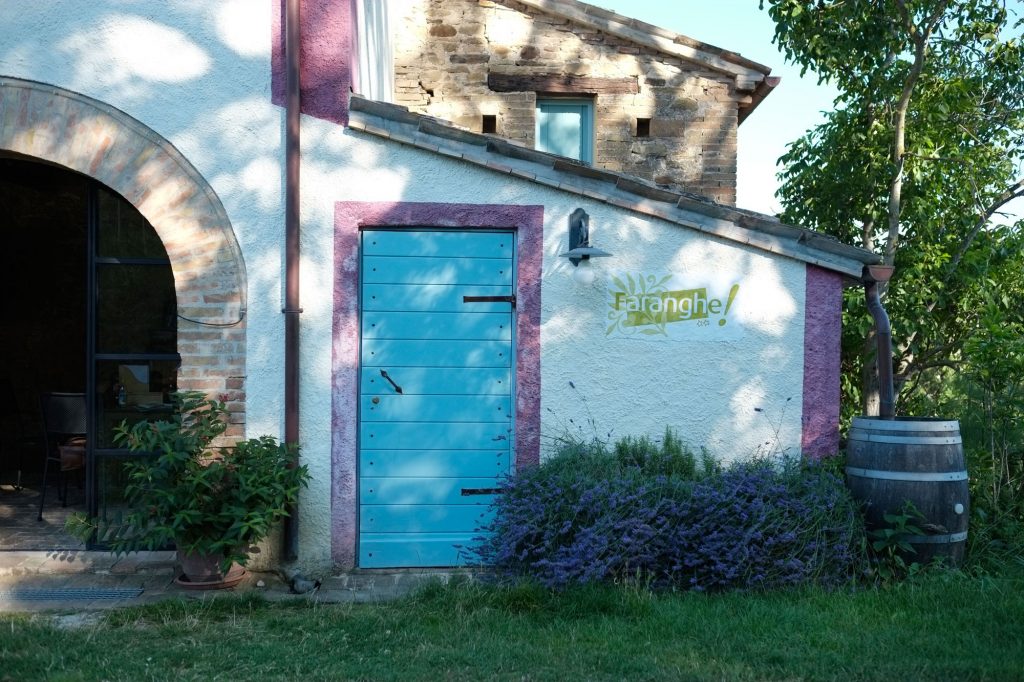 Christmas or Newyear
price up to 12 people € 2,000
5 nachten in de periode van 21 december tot 8 januari
price is ALL-IN
Faranghe! special
You can rent Faranghe! special during the Christmas holidays for a group of 6 to 12 persons. The country house has two guest rooms, two apartments, a large kitchen, a heated loggia with a long dining table and a large, covered terrace. Guest room "Aquila" is suitable for 2 to 3 persons and 17 m2. Guest room "Lupo" is suitable for 2 to 3 persons and is 12 m2. Apartment "Oggi" is 40 m2 and suitable for 4 to 5 persons apartment "Ieri" is 20 m2 and suitable for 2 persons. There is a bathroom with toilet for the guest rooms and 2 separate toilets on the ground floor. Each apartment has its own bathroom with bath, shower and toilet, a kitchenette, and a covered terrace with views over the valley. From the guest rooms there is a view of the hill and the chickens.
Boodschappenservice, een kok, extra schoonmaak, bijzondere workshops, excursies met chauffeur?
Er is veel mogelijk!
Boek je Faranghe! als groepsaccommodatie kun je het comfortniveau zelf bepalen: alles zelf doen met ons op afstand. Of het comfort opplussen met boodschappenservice, een kok, extra schoonmaak, workshops en excursies. Vraag ons naar de faciliteiten, er is veel mogelijk in overleg! Ben je benieuwd naar onze workshops en excursies? Here vind je een selectie van de mogelijkheden. Onze prijzen zijn inclusief: eindschoonmaak, bed- keuken- en badlinnen, verwarming, stookhout keuken, pizza oven en loggia. Zonder meerprijs voor boeking of belasting of administratie. Click for rates. Are you also curious about our workshops and excursions? Here you will find a selection of the possibilities.
You may also be interested in: