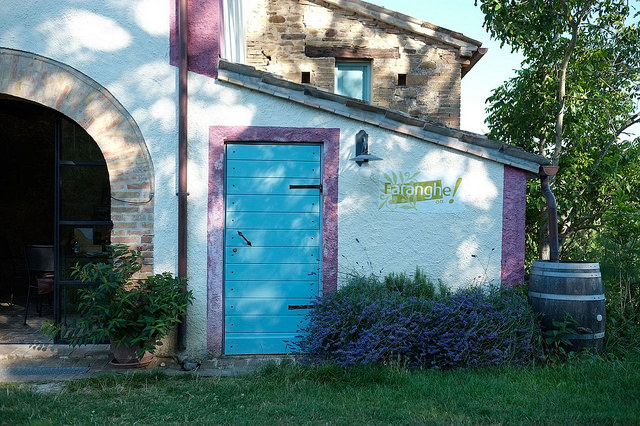 A place to feel at home

Faranghe! is a small farm campsite in the green heart of Italy. In the land of the Verdicchio di Matelica - where the winegrowers score high in the rankings - taste the delicious variations. A stone's throw from Tre Pizzi mountain, from which paragliders and hang-gliders soar. In the surrounding mountains you will find challenging tracks for mountain bikers. On your hike through the mountains, your view reaches far over vast valleys and mountain pastures. An environment in the gently sloping hills of Le Marche, at the gate of the high Apennines in the Umbria. In this wealth Francis preached poverty. In an hour you are in his hometown Assisi.
Holidays as it should be! Dear hostess and host, beautiful view, small-scale, personal, authentic!

Dagmar Betrand op Zoover
Faranghe! is ten minutes by car from Matelica and Esanatoglia, towns praised as Borghi Piu Belli. You will find everything there for everyday shopping, at the market and in the shops. The coffee bars, restaurants, small museums and churches worth seeing, the narrow streets and medieval palazzi complete the atmosphere. This region is an experience, and Faranghe! is a place to feel at home.
CAMPING PITCH
Price for pitch, tent or caravan with car and 2 persons. Discount for groups and for long stayers in low season.
CAMPING "'light:
Go on holiday without camping gear. We have already made your bed. You have a fully equipped kitchenette and an outdoor terrace.
IERI
Comfortable apartment for 2 people with shaded terrace and fantastic view.
OGGI
Family apartment up to 5 people with a nice covered terrace for long evenings outdoor dining.